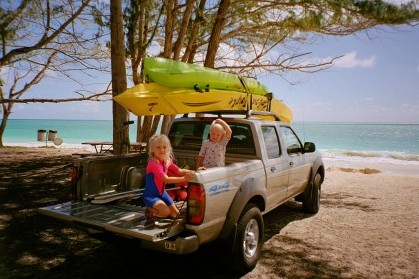 We enjoy going to the beach!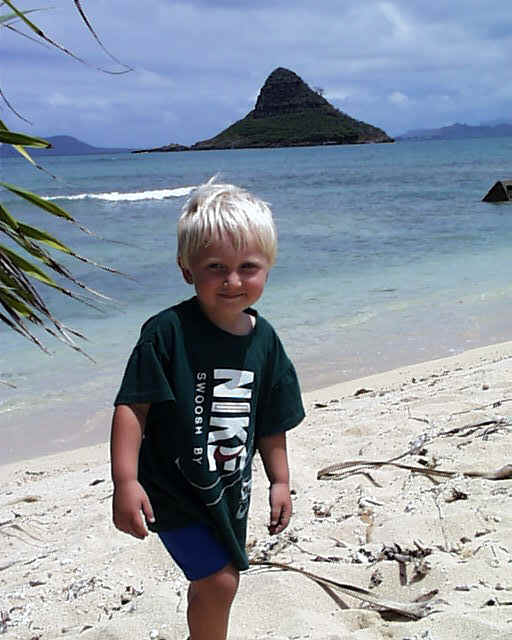 Little James in front of China Man's Hat looking toward Kaneohe Bay
We enjoy hikes above our house. These pics are from a hike in March 2001.
The tallest little girl is Breezy - our neighbor.


This was taken at Peacock Flats - our favorite Oahu camp sites.
Out at Kaina Point with a good friend Noah in second photo
Enjoying the sand at Bellows!